Sunday evening found me, my husband, my dad, mom who has been visiting with us for the month of July, my brother and his wife, at the very last show of "The Three Musketeers" at Marcus Garvey Park. The classic play, based on the book by author, Alexander Dumas, was performed, free to the public, by Harlem Classical theater, which I never even knew existed until a few weeks ago. My friend and co-worker, an elder Trini, told me about it and urged me to go. I'm so glad I listened to her and brought the family.
My husband and I lived right across the Street from Marcus Garvey Park for several years. One of many things I loved about living there, besides being surrounded by many old historical churches and cozy beautiful brownstones, was being able to just walk over to the auditorium at the park during Summer Stage and catch acts like the Dance theater of Harlem, the Jungle Brothers Reunion concert (That was amazing!) or any number of small Black theater company plays.
This production was Unapologtically Anti-homophobic as well as Unapologtically Black.
The fierce presence of Miriam Hyman as D'Artagnon the passionate, aspiring 4th musketeer, grabbed me immediately. She claimed the stage and fully possessed her role. She kept it so real. She was strong, proud, determined, didn't take any shit, but she also had a soft and open heart. The fact that she was a woman with another woman as a love interest was lost on no one. When she kissed the lovely actress playing Constance, the sounds from the audience were mixed with shock, awe and something else. This production was unapologtically anti-homophobic as well as unapologtically Black.  So while I'm sure there were those in the audience who may have taken offense, there were certainly no protests, no attempt to stop the show for which D'Atarnon as undeniably central. You could accept D'Artagnon or not but there were explanations, excuses or disclaimers made for her. I accepted her. I also accepted that the one White face in the whole play was a woman who played a villainous, backstabbing, betraying seductress on behalf of the Cardinal of France.
Heh…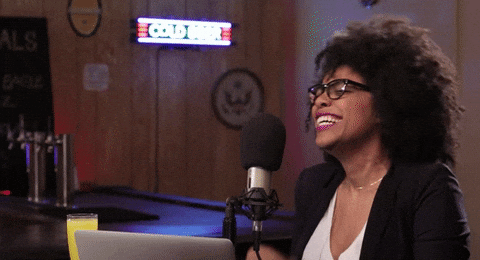 The entire production, the stage set design and lighting, the choreographed dances and sword fights (which are kind of like dances as well) and the bold injection of Blackness in the costumes, language and music was fantastic. The guys who played the musketeers were great but honestly, I felt they took a back seat for the most part to the surprisingly memorable performances of the bit players, like the Cardinal's assistant who dispatched like four foes out of nowhere with martial arts or the character Jussac, leader of the Musketeers enemies, who used high pitched noises and gyrating hip movements to intimidate. LOL!  Both actors took on multiple roles throughout the play.
And I have to say (and I'm certain many would agree) that the absolute heart of the play was the soundtrack. Violinist, producer, actor, educator, DJ and more, Shayshahn MacPherson, provided the production's incredible musical score. He and his band kept the crowd rocking even before the play started, performing popular R&B and Hip-Hop tunes on his violin like you have never heard them before. He took us there. He S-L-A-Y-E-D.
And last but not least…
Our beautiful Black celebrities be up in this piece!
About 20 minutes before start time, I see none other than Andre Holland and Lupita Nyong'o walking up the aisle to take their reserved seats together directly adjacent to our row!
WHAAAAT??
I've seen Black celebs at MGP before but my God! I have seen and loved both of these artists on stage (Jitney and Eclipse) and film (Moonlight and 12 Years a Slave) over the last few years and here they were just chillin together in a sea of Black culture like, ya know…hey y'all! Just minding their business being Black and beautiful.
Sidebar: I feel like if I had craned my neck to stare at Lupita any longer than I did, I would have just been driven to total distraction. Her beauty, her smooth velvety, dark, skin, her aura…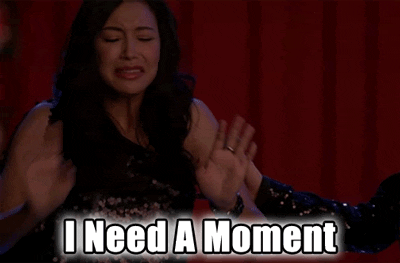 Aaaand we're back.
And Andre Holland. Sigh… Andre Holland is like a dude I went to high school with. He's so laid back, so regular, so sweet, so chill, so unpretentious. Okay, enough with the star fucking,
OH NO! BUT WAIT!
ACTUALLY!
None other than Reg E Cathy of The Wire and House of Cards was sitting in the row in front of them! I could write a dissertation on how his performance as Freddy in House of Cards as one of the only sane human beings in Frank's life so accurately mirrors race relations between Black and White men in America. When he finally gave Frank the big fuck off on that show, I was on my feet shouting YES!!! Reg E Cathy is a veteran who's been around a long time and I was honored to have seen him there with the young, up and comers. What a wonderful thing that they all showed up to the very last performance that night to show their love and support and of course to be inspired themselves.
Yeah, this was the final night. And I was feeling so blessed and happy that I had successfully gotten my family together to meet and hold seats so we could witness this great moment in Black Theater together.
Despite the ridiculous prices of Broadway theater tickets, I low key love the theater because there is nothing more live. It really takes it back to old school entertainment before film, television or internet.  As rehearsed as it is, you never know what's going to happen in live theater. There's just so much to see and feel in real time. I'll be looking out for what Black Classic Theater does in the future from now on.