STAR WARS LAST JEDI SPOILER ALERT.
This is not a review of "The Last Jedi" which by the way, I think was an okay film. This is just about one moment in the movie that caught me off guard and produced unexpected eye water.
Reya (you don't really need to know who she is) has come looking for Luke Skywalker, the great Jedi to save the rebellion as usual. He has isolated himself on a desolate island with a dark secret and no intention of going anywhere to save anyone because he thinks it's time for the Jedi way to die, namely because of his dark secret which is basically  a mistake he made and cannot face.
Long story short, his sister Leia gave her bitch baby son Kylo Ren over to Luke for Jedi training and despite his greatest efforts, Luke found himself to be matchless against the strength of darkness in Kylo Ren. One night in a moment of weakness he came to Kylo's bed with his saber and for a moment was poised to kill him. By the time he thought better of it, Kylo woke up and saw him and well, you know, defended himself and then ran off into the night to be all dark and whiny.
Yoda, the great Jedi who taught Luke only appears once in this movie. And when Yoda shows up, it's never trivial. After Luke burns a temple on the island with the only Jedi texts in them, Yoda's spirit appears and laughs at him which clearly you can do when you're a dead Jedi and no one can try and kick your physical ass anymore.
Luke sits beside him looking forlorn and lost, watching his holy things burn. Yoda thinks it's funny that Luke believes this symbolic destruction means anything since the teachings are still within him. Luke starts blubbering about how he was too weak to help his nephew. And Yoda tells him something like, yes, teach wisdom, knowledge, all these things are important, but teach failure also. Failure is a great teacher as well…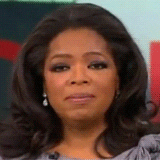 I didn't expect it. I didn't expect to understand that even Luke Skywalker was someone so full of shame and self judgement that he would hole away and deprive the rebellion of his talent, because he had failed in one way no matter how many times he had succeeded in others. He still hadn't learned to be patient and accepting with the darkness inside himself, so how could he be patient and accepting of the darkness in Kylo Ren or in anyone? Worst of all, he had exiled himself, physically, emotionally and spiritually, punishing himself for his failing before anyone else could.
And Yoda said simply that as a teacher you have to allow failure to be a lesson as well, that there has to be balance between the lessons of success and failure. Clearly that's not what society teaches us here or in a galaxy far far away.
So finally Luke shows up and confronts his abandoned disciple, whom he's really been hiding from since the night he almost killed him. But really, he also confronted himself and the darkness he wouldn't allow himself to accept so that he could finally transform.